NOVEMBER Newsletter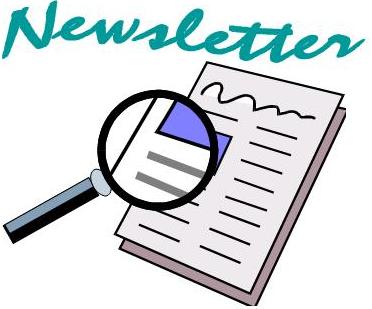 MULTI-CHAMBER BUSINESS EXPO & AFTER HOURS
The Dublin, Hilliard, Union County and Westerville Chambers of Commerce invite you and your guests to one of the biggest and best Business Expos and After Hours events in Central Ohio to be held on Monday, January 28 from 4:30 to 7 p.m. This is your opportunity to network with hundreds of area business professionals while enjoying complimentary appetizers and beverages.
Join us for an opportunity to mix and mingle, while building your network and meeting potential new clients. Whether you are interested in promoting your business as a booth exhibitor or just attending the Expo, this is sure to be an event you won't want to miss!
We invite you to join the Hilliard Area Chamber of Commerce on our journey to the Rhine River on October 30 to November 7, 2019 for 9 days and 7 nights! The iconic waterways of Europe are calling on this enchanting river cruise! Enjoy an exceptional voyage along "Old Father Rhine", one of Europe's most captivating waterways, from Basel, gateway to the Swiss Alps, to Amsterdam at the North Sea. Join us as we travel through four of Europe's most picturesque countries – Switzerland, France, Germany and The Netherlands.
Any questions, please contact the Hilliard Area Chamber of Commerce at 614.876.7666
Egyptian Adventure and Nile Cruise
If you were unable to attend our webinar of our upcoming trip to Egypt in March 2019 you may request a link by contacting us and we will forward it onto you. We invite you to join the Hilliard Area Chamber of Commerce on our journey to Egypt, a nation of biblical proportions and epic history on March 15, 2019. Experience fascinating stories of the ancient world as you tour Cairo's medieval mosques, the gargantuan pyr­amids of Giza, grandiose Karnak and the Luxor temples, treasures of Tutankhamen's tomb, and the Valley of the Kings. In the company of an expert Egyptologist guide, cruise the mighty Nile River aboard the deluxe vessel and spend four nights at the luxury hotel in the cosmopolitan Cairo.
The Hilliard Chamber is sponsoring the trip that will take place from March 15-24, 2019 with the price of $3,149 that is the early bird special if reserved by October 26, 2018. The cost will increase by $100 after that date. A full brochure of the itinerary is on the website also. Any questions, please contact Libby Gierach, President/CEO at info@hilliardchamber.org or 614.876.7666.
As always, our trips are open to all in the United States, not just chamber members.
Please click the link below for more information and to book your trip. If you have any questions, please call the Hilliard Area Chamber of Commerce office at 614/876-7666.
HILLIARD WOMEN IN BUSINESS LUNCHEON
Please join us for our next Hilliard Women in Business Luncheon on Wednesday, November 28 from 11:30am - 1:15pm. Our guest speaker, Kay Coughlin, will discuss how to "Take control of Your Time with Very Important Purpose (VIP) Listening - Turn Team Members into Powerful and Fast Problem-Solvers". The luncheon will be held at The Reception House at Raymond Memorial Golf Club and reservations are required.
HOLLYFEST ARTS & CRAFTS SHOW
The Hollyfest Arts & Crafts Show will be held on Saturday, December 1st at Hilliard Davidson High School. The Hollyfest Arts & Crafts Show had 5500 people in attendance last year and with close to 120 different crafters, it is no wonder the people of Hilliard look forward to this event every year! This year we will celebrate 36 years of the Hollyfest Arts & Crafts Show!
What is a great way to get to know others AND have fun while doing it? We would love to have you sign up to take a shift or two at the Hollyfest Arts & Crafts Show. We will have opportunities on Friday, November 30 for set up as well as other duties on Saturday, December 1 for the actual event.
LinkedIn: What's New on LinkedIn and Why Should You Care?
You have a LinkedIn account, but they have changed everything – NOW WHAT?

LinkedIn LOVES to change things! Where did the "Introduction" button go? What's all this business about hashtags? How do you find what you need on LinkedIn? Where did they move all my stuff?
If these are questions you have asked yourself, then come to a presentation on Wednesday, December 5 from 1-3 pm at the Hilliard Library, 5400 Hickory Chase Way, Room 1A where you can get answers and learn some excellent tips and techniques from a well-known LinkedIn expert.
Please join us for some Holiday Cheer on Friday, December 7 at Heritage Golf Club.
We will be hosting a Holiday Open House from 4-6pm. Appetizers and 1 drink ticket included. Reservation required.
Reserve your spot and more information
Members:
Join us at Coffee and Connections every 2nd Friday each month at Scramblers on Britton Parkway.
Come with lots of business cards!




Want to see what goes on behind the scenes at local businesses?
Join Libby as she walks in the shoes of the many business owners in the Hilliard area.
More In Your Shoes moments.