JULY Newsletter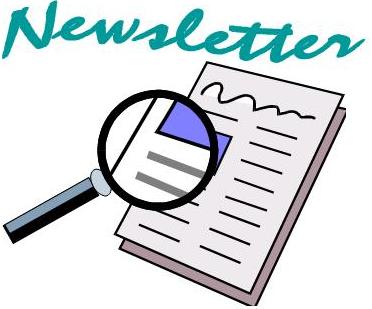 Check out our July Newsletter to see what connections you can make this month!

Taste of Hilliard & Business Expo
Come to the Taste of Hilliard & Business Expo
on August 2nd from 4:30 – 7:30pm at the Makoy Center.
Cost is $15 (cash only) per person, Children 10 & under $5.
New this year: Kids area provided by Hilliard Kiwanis Club

Participating Restaurants:
Altercare of Hilliard, Chick-fil-A, Coffee Connections of Hilliard, Cori's Confections, Corporate Caterers, Courtyard by Marriott Columbus West, Crazzy Greek II, Crumbz Cakery, Culver's, Diamonds Ice Cream, Dickey's Barbecue Pit - Hilliard, Flyers Pizza & Subs, Frank's Fish and Seafood, Handle's Ice Cream, Heritage Golf Club, Jet's Pizza, Lunada Mexican Grill & Cantina, Makoy Center, Max & Erma's, McDonald's, Mill Run Rehabilitation Center, Skilled Nursing & Assisted Living, No. 1 Gyro Shoppe, Rusty Bucket, Sam's Club, Texas Roadhouse, The Goat, The Little Ice Cream Shoppe, The Old Bag of Nails and The Olive Tree Cafe

Click here for more information
Thank you to the Presenting Sponsor:
South African Adventure and Safari Webinar
Excite your inner adventurer in South Africa! Set out from Johannesburg for a safari, then explore Cape Winelands, stroll through Stellenbosch and complete your journey in Cape Town.

Please join us for an information night to learn more about the South African Adventure and Safari on Wednesday, August 16th from 6:00pm to 7:00pm at the Heritage Golf Club, 3525 Heritage Club Drive in Hilliard.
Learn more and register



The Hilliard Chamber was selected from all the chambers nationwide to be the first one to learn about the new SLNconnect platform which will help our members in the mobile digital age promote their businesses. SLNconnect has partnerships with over 700 chambers in the United States. Watch this short video to learn more about this free member benefit.
Our members have had a very positive response to seeing this opportunity first-hand.
See what they have to say about the benefit of SLNconnect.



Contact us to see how your business can strengthen its reach with just a few quick easy steps.
We are here to help your business succeed.


TASTE OF HILLIARD & BUSINESS EXPO - VOLUNTEER REGISTRATION


The popular, delicious and fun Taste of Hilliard & Business Expo is back! Held at the Makoy Center, 3525 Center Street, on Wednesday, August 2nd from 4:30 - 7:30pm. Please click on the link below to register as a volunteer.
We appreciate your support as this event cannot be successful with out the amazing volunteers who donated their time and effort for seamless set-up, execution and clean up.
Register to volunteer



HILLIARD WOMEN IN
BUSINESS LUNCHEON
Join us at the Reception House at
Raymond Memorial by Schmidt's for
the Hilliard Women in Business Luncheon
on Wednesday, August 16th from 11:30am to
1:15pm where we will join a dynamic panel discussion on the importance of mentors and mentoring.
Learn more and register.
IN YOUR SHOES


Want to see what goes on behind the scenes at local businesses?
Join Libby as she walks in the shoes of the many business owners in the Hilliard area.
More In Your Shoes moments.



Day & Night Building Services, LLC
Check out this
month's newsletterto learn more about
this local business!





Search job openings
posted by our members.


Members:
join us at Coffee and Connections every 2nd Friday each month at Scrambler Marie's on Britton Parkway.
Come with lots of business cards!