SEPTEMBER Newsletter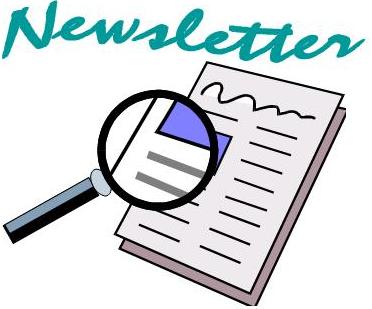 The Hollyfest Arts & Crafts Show will be held on Saturday, December 1st at Hilliard Davidson High School. The Hollyfest Arts & Crafts Show had 5500 people in attendance last year and with close to 120 different crafters, it is no wonder the people of Hilliard look forward to this event every year! This year we will celebrate 36 years of the Hollyfest Arts & Crafts Show and we need your business to help us celebrate!
Egyptian Adventure and Nile Cruise
If you were unable to attend our webinar of our upcoming trip to Egypt in March 2019 you may request a link by contacting us and we will forward it onto you. We invite you to join the Hilliard Area Chamber of Commerce on our journey to Egypt, a nation of biblical proportions and epic history on March 15, 2019. Experience fascinating stories of the ancient world as you tour Cairo's medieval mosques, the gargantuan pyr­amids of Giza, grandiose Karnak and the Luxor temples, treasures of Tutankhamen's tomb, and the Valley of the Kings. In the company of an expert Egyptologist guide, cruise the mighty Nile River aboard the deluxe vessel and spend four nights at the luxury hotel in the cosmopolitan Cairo.
The Hilliard Chamber is sponsoring the trip that will take place from March 15-24, 2019 with the price of $3,149 that is the early bird special if reserved by October 26, 2018. The cost will increase by $100 after that date. A full brochure of the itinerary is on the website also. Any questions, please contact Libby Gierach, President/CEO at info@hilliardchamber.org or 614.876.7666.
As always, our trips are open to all in the United States, not just chamber members.
Please click the link below for more information and to book your trip. If you have any questions, please call the Hilliard Area Chamber of Commerce office at 614/876-7666.


Want to see what goes on behind the scenes at local businesses?
Join Libby as she walks in the shoes of the many business owners in the Hilliard area.
More In Your Shoes moments.


Please join us for our Go Bucks luncheon on October 19th. The luncheon will be at the Heritage Golf Club from 11:30-1:00pm.
For more information and to reserve your spot.
Thank you to Rock City Church for sponsoring this luncheon.
Members:
Join us at Coffee and Connections every 2nd Friday each month at Scrambler Marie's on Britton Parkway.
Come with lots of business cards!


HILLIARD NAMED 2018'S 6TH BEST PLACE TO RAISE A FAMILY IN OHIO
According to a recent study from WalletHub.com.
You can find the full study here.
To identify the most family-friendly spots to call home in Ohio, WalletHub compared more then 180 of the state's cities across 21 key metrics. Our data set ranges from the share of families with young children to median family income to housing affordability.
Family Life in Hilliard (1=Biggest; 93=Avg.)
7th - Median Family Income (cost of living-adjusted)


17th Property Crime Rate

16th - Divorce Rate

1st - Playgrounds per Capita

2nd Unemployment Rate
Check out this
month's newsletter to learn more about
this local business!





Search job openings
posted by our members.


Office Depot® and Hilliard Area Chamber of Commerce have partnered to provide exclusive benefits and savings to its members.