JANUARY Newsletter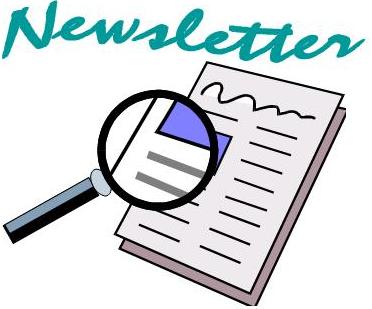 MULTI-CHAMBER BUSINESS EXPO & AFTER HOURS
The Dublin, Hilliard, Union County and Westerville Chambers of Commerce invite you and your guests to one of the biggest and best Business Expos and After Hours events in Central Ohio to be held on Monday, January 28 from 4:30 to 7 p.m. This is your opportunity to network with hundreds of area business professionals while enjoying complimentary appetizers and beverages.
Join us for an opportunity to mix and mingle, while building your network and meeting potential new clients. Whether you are interested in promoting your business as a booth exhibitor or just attending the Expo, this is sure to be an event you won't want to miss!
RSVP to attend the Business Expo
We invite you to join the Hilliard Area Chamber of Commerce on our journey to the Rhine River on October 30 to November 7, 2019 for 9 days and 7 nights! The iconic waterways of Europe are calling on this enchanting river cruise! Enjoy an exceptional voyage along "Old Father Rhine", one of Europe's most captivating waterways, from Basel, gateway to the Swiss Alps, to Amsterdam at the North Sea. Join us as we travel through four of Europe's most picturesque countries – Switzerland, France, Germany and The Netherlands.
Any questions, please contact the Hilliard Area Chamber of Commerce at 614.876.7666
FEBRUARY CHAMBER LUNCHEON
Please join us for our next Chamber Luncheon at Heritage Golf Club on Friday, February 15th.
Julie Biddle, Owner of FitSimply Marketing Solutions, LLC and Certified StoryBrand Guide, will be our guest speaker.
Reserve your spot and more information
Annual Meeting March 15 - Nominate A Member Today!
The 2019 Annual Luncheon Meeting will be held at the Heritage Golf Club on Friday, March 15, 2019. The annual Chamber report in addition to Chamber awards will be presented. Mark your calendar and plan to attend this important meeting. Please view the nomination form and more information for the three categories for chamber awards here.
CONNECTIONS
AND COFFEE - LOCATION CHANGE
Members:
Join us at Connections and Coffee every 2nd Friday each month at Average Joe's on Rome Hilliard Road.
Come with lots of business cards!




Want to see what goes on behind the scenes at local businesses?
Join Libby as she walks in the shoes of the many business owners in the Hilliard area.
More In Your Shoes moments.